The Philippi 2022 campaign is on!
Since 1988, the CPV Switzerland has been allowed to use Aktion Philippi to write to all prisons in Switzerland every year and draw their attention to the Christmas campaign.
The inmates can order a breakaway calendar in their own language and receive encouragement every day.
Action Philippi takes its name from the story in the Bible. The apostle Paul founded the first Christian church in Philippi (Macedonia) and was then imprisoned himself.
CPV Switzerland sponsors the more than 3500 calendars in more than 30 languages that are wrapped and delivered together with chocolate before Christmas by members of CPV Switzerland and our partner organisations. Click on the button and order your copies.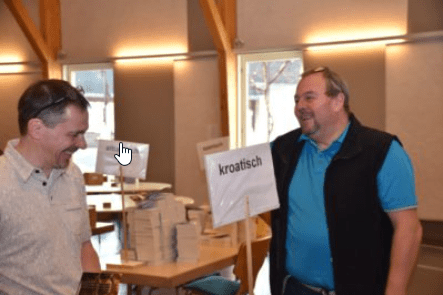 In prison work, CPV Switzerland also works together with Endangered Aid Switzerland and Prison Fellowship. Both organisations also offer a visiting service for prisoners. The Swiss Forum for Restorative Justice is also new. Visit these websites too!
If you have any questions or would like to support our Aktion Philippi, please contact office@cpv.ch.
The last Aktion Philippi was again a success. We thank you for your support and look forward to your participation in Aktion Philippi again this year. Order form via button!!
Internal info: The date for the next wrapping day is Thursday, 17 November 2022.
We are looking forward to a lively participation. We will start at 0900 hrs.
Also as a private person or company you can order this calendar.
Please fill out the form below: