Appeal: Donations for Ukraine
The CPV Switzerland helps!
From the safety of Switzerland, we are shocked by the terrible war in Ukraine, which is causing more and more unnecessary human suffering.
We sympathise and would like to show our solidarity. For this reason, we would like to give all our members, friends and especially you, dear reader, the opportunity to help in this way.
After all, it is a great concern for all of us to help – and many people ask themselves the question, how can I provide targeted support. In accordance with our association's purpose, the CPV Switzerland would like to offer the opportunity to support police and law enforcement forces in Ukraine. Through our long-standing partner Light in the East, you can alternatively consider civilians.
Please transfer your donation to the CPV and indicate "Ukraine" as the purpose of the donation as well as one of the organisations recommended below.
We already thank all those who hear our appeal and donate. Also a big thank you for all your prayers, which are just as important!
With heartfelt blessings
CPV Switzerland
The President
Marcel Riedener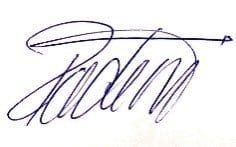 Our CPV donation account – note "Ukraine" and desired organisation:
Postal cheque account 80-859-3
IBAN: CH39 0900 0000 8000 0859 3
Kiev, still intact
Association of Swiss Police Officers VSPB
The VSPB has launched a fundraising campaign for Ukraine together with the EU.Pol trade union. The Dutch affiliate NPB and its sister organisation ACP have launched this campaign together with the Dutch police.
Koen Simmers, a member of the police union, will himself travel to Poland to deliver the relief supplies.
EU.Pol then asked all European members to organise similar actions in their countries. Money, relief supplies and safety goods will be collected with the aim of offering humanitarian aid, safety goods and medical clothing and other products to colleagues in Ukraine.
Those who participate should also ask the press in the respective country to report widely that police officers are helping other police officers, because police officers in Europe stand for the protection of democracy!
Police officers can send pictures or films of their actions to info@eu-pol.eu at any time. For the sake of simplicity, money can also be donated. The VSPB provides a Swiss bank account for this purpose. The umbrella organisation will then forward the donations.
If you would like to transfer your donation directly
IBAN number: CH03 0024 8248 9422 5002H Important! Note: Donation Ukraine
Association for Christian Conferences, Teaching, and Service ACCTS
ACCTS teaches and networks Christian military leaders and founds Christian military associations worldwide analogous to our CPV.
In Ukraine, one such association is led by Vasily Khimich, who currently ministers to soldiers and war widows in Kiev, among others, and visits the wounded. He asks for prayers for God's protection now that they have to live surrounded by Russian troops under the constant threat of bombs.
In addition, ACCTS staff member Eduard Rosca and his wife Mariana are in Moldova, working with Christian military personnel to distribute much-needed water and food to Ukrainian refugees, which they are able to purchase thanks to ACCTS donations.
Link to donate directly with credit card: https://www.aplos.com/aws/give/ACCTS/donate
Light in the East
Light in the East is a long-standing partner of CPV Switzerland and is currently collecting donations for Ukraine, where help is being provided in many different ways.
Numerous trucks are heading east with large quantities of food, bandages and medicines, as well as mattresses, blankets and clothes. Local partners and their teams are helping to evacuate women and children in the Donbass and continue to distribute food parcels and sustainable aid packages (blankets, bedding, terry towels, warm socks and slippers) there.
Light in the East has already been making the necessary preparations in eastern Ukraine since January in case of a Russian invasion. Emergency supplies have been purchased: Water, food, medicines, batteries, power generators, torches, candles, heating material and petrol.
Local partners in Western Ukraine, Romania and Moldova are now hosting refugees. The solidarity and charity is enormous. If you would like to host refugees in Switzerland, you can find more information about this at: www.kirchen-helfen.ch.
Link to donate directly yourself with credit card/twint: https://lio.payrexx.com/de/pay?tid=dee83bad